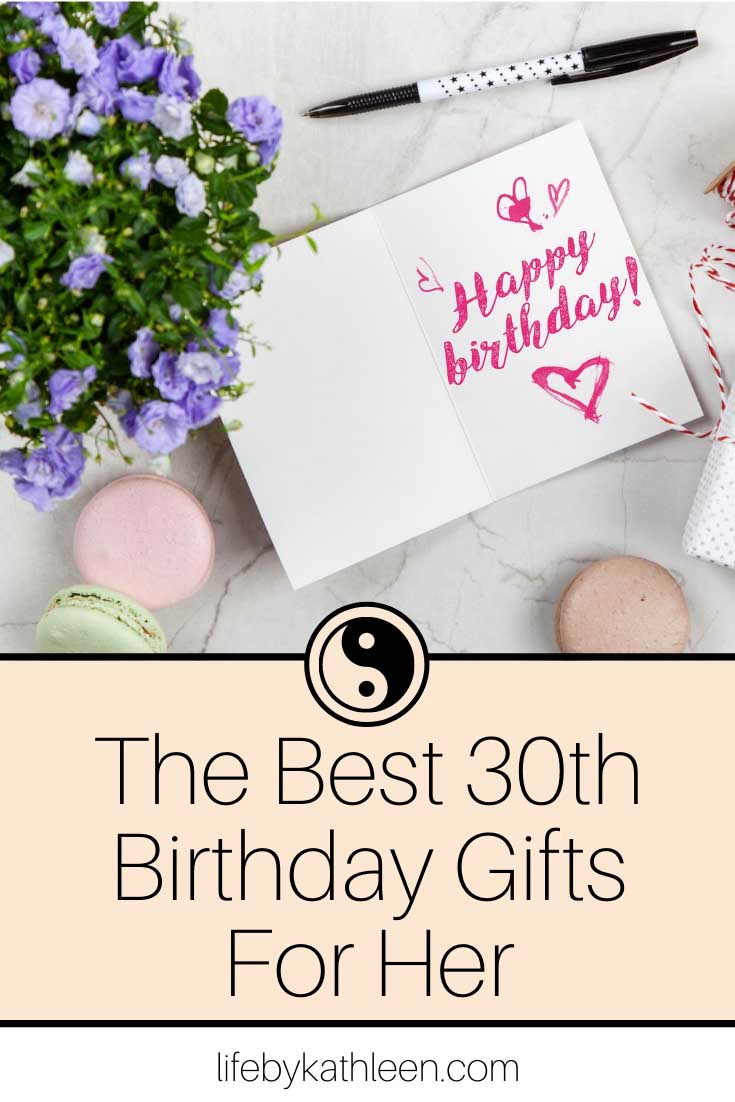 The season of your life when you and your friends all turn 30 can be full of parties, presents and the occasional existential crisis. It's a fun and festival time but it can be hard to come up with unique gift ideas for everyone. So help a friend say goodbye to their 20's with any (or all) of these brilliant 30th birthday gifts for her.
Things
There are so many things we want or need, and so many others that are just nice to have. Here are some of the more affordable things that make a great 30th birthday gift.
A really good parka/winter coat
An Oodie – an extremely oversized jumper that is a cross between a blanket and a hoodie.
Birth star chart
Fitness watch like an Apple Watch, a Fitbit or Garmin
A set of period undies
Name a star
Shiatsu neck massager
Personalised jewellery
A subscription box with food from a different culture, health and beauty items, games, books and fashion. You name it, there is probably a subscription box for it.
Back in 2017, I gave my husband 30 gifts for his 30th birthday. It was so hard to come up with 30 different things. But I ended up with one pricier item and lots of small stocking stuffer type gifts. I can't imagine what it would be like to do 40 gifts for 40 years!
Pricier things
We all like to have some nice things some times. Sometimes it works out best when a few people chip in for a better and more expensive 30th birthday gift for her.
All in one cooking appliance like Ninja Foodi MultiCooker or Thermomix
Robot vacuum
Noise-cancelling headphones like AirPods Pro or Bose QuietComfort. I really like the Bose ones because they cover your whole ear.
Samsonite luggage set because heading into your 30's you should probably have some decent luggage, even if you only have it in one size.
Pandora bracelet with charms
Tiffany charm bracelet is a beautiful piece of jewellery and you don't even need to add any charms to it as it comes with the standard Return to Tiffany & Co New York heart charm.
Designer wallet
Inflatable spa
Ugg boots
A puppy
Experiences
There is pretty much an experience to suit almost every interest and what a great way to say goodbye to your 20's.
Personal shopping experience
Gym membership
Glamour photoshoot
A holiday
Hot air ballooning
Hot springs pamper session
Skillshare subscription
Airbnb weekend getaway
Luxury high tea
Winery tour
Shopping tour
A workshop like cocktail making, coffee making, flower arranging or photography
What other awesome 30th birthday gifts would you get for her?