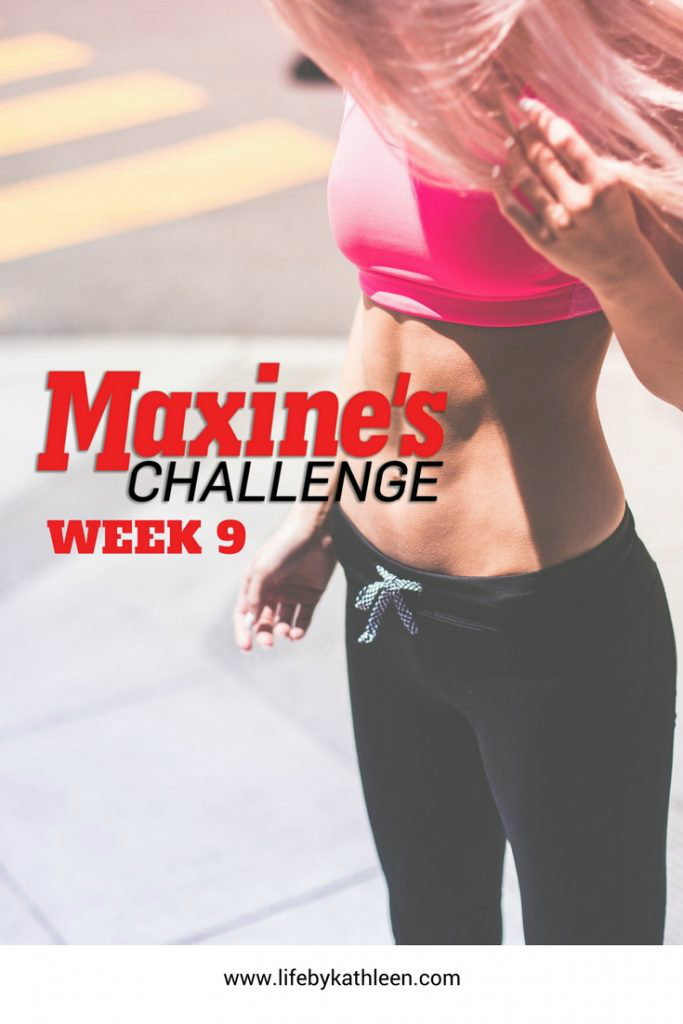 My nutrition has been out of whack for most of Maxine's Challenge week 9 as well as week 8. Most of this week I ate a tin of tuna & crackers for lunch or a tin of tuna & a cuppa soup. Not the best options but I made do with what I had. I was planning on being more organised but that just didn't happen.
Grand Final day was a bit harder to manage in terms of temptations. It should have been easier as it was at my house! I probably should have filled my drinking cup with water from the start of the day. I ended up having 2 cans of soft drink then stuck to water for the rest of the day. Lunch was a steak with salad, then we shouted everyone pizza for dinner. While everyone else was having four or more slices, I found the two smallest slices I could & stuck with that. Two separate people told me that I had lost weight. I assured one of them that I hadn't, my weight it still the same & it was agreed that I had just toned up.
Sunday was another training session for The Bloody Long walk. I was up at 7 that morning, to be at Casey Fields by 8 to start. I tracked a total of 12.44km in 2 hours 32 minutes. The wind was blowing an absolute gale! My feet & hips are a bit sore now but I don't appear to have any new blisters, which is definately considered a win. We are about 6 weeks away from the actual event now. I feel like all this training is really going to come in handy. Poor Harley can't handle too much more of my training, he is done after about four kilometres.
double strawberry protein shake with chia seeds  
shrimp scampi
<
Which Maxine's products are best?
Maxine's Burn Protein Bars – the Double Choc Fudge and Cookies & Cream are my favourite!
Maxine's Burn Low Carb Cookie – eating cookies as part of the meal plan during a fitness challenge? Yes please!
Maxine's Burn Protein – The chocolate or strawberry flavours taste just like a thickshake from Macca's.
Maxine's Night Slow Release Protein Powder – help your body repair and recover while you sleep.
Get $10 for signing up to ShopBack and 7% cash back on all products at Elite Supps, they have everything to get you started!
Skip to another week:
Maxine's Challenge week 1
Maxine's Challenge week 2
Maxine's Challenge week 3
Maxine's Challenge week 4
Maxine's Challenge week 5
Maxine's Challenge week 6
Maxine's Challenge week 7
Maxine's Challenge week 8
Maxine's Challenge week 9
Maxine's Challenge week 10
Maxine's Challenge week 11
Maxine's Challenge week 12
Maxine's Challenge Review