Please note this post may contain affiliate links. While clicking these links won't cost you any extra money, I may earn a commission if you make a purchase. As an Amazon Associate I earn from qualifying purchases.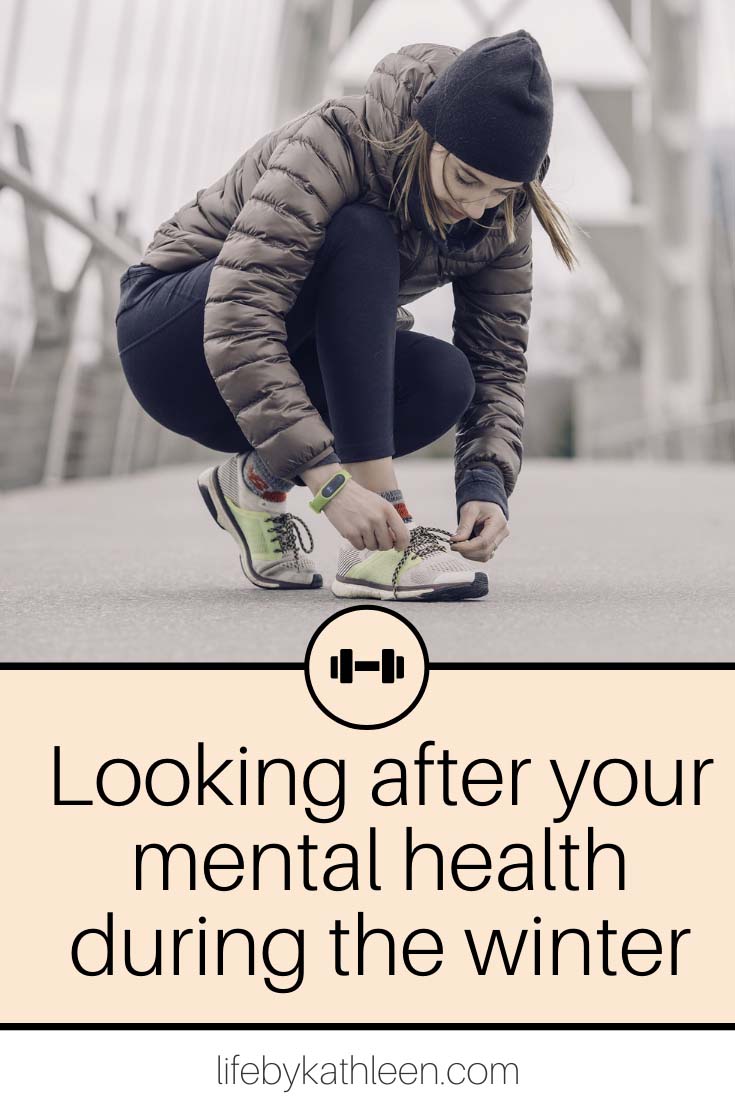 One of the biggest things I struggled with over the winter during a pandemic was my mental health. And I know I can't be alone in this. Being at home pretty much every day with my whole family was quite tough.
There have been a lot of memes going around about extroverts. I say take a moment to consider the introverts. They are the ones stuck at home with their families with nowhere to escape to for some recharge time!
Looking after your mental health during winter (and a pandemic)
Working from home can be hard at the best of times. But when you have your husband also working from home as well as your daughter home from childcare, it's exceptionally rough. Here are a few things I did to keep my mental health on track during the winter.
Know your triggers
If you know the kinds of things that upset or annoy you, it's a bit easier to come up with a counter plan.
I know that I feel so much better on days with blue skies and a bit of a breeze.
So that means I need to prepare myself for when the weather is less than perfect. And after a few rotations around the sun, I know what I can do to look after my mental health during the winter
have a goal to work towards
make time for exercise
drink enough water and limit caffeine
make healthier food choices
maintain a tidy house
get some fresh air and natural light
Get outside
It is absolutely amazing what a little bit of fresh air can do for you. Even more so when there is little reason to leave your house, thanks to the pandemic.
In the dead of winter, I felt like I was in a real funk. But I was also working with an accountability partner on some goals I had. So we both decided that I needed to spend some time outside the house. Not necessarily going for a walk, but just anytime outside would count.
So I did it. I decided that I would spend 20 minutes outside every single day. And I was amazed at how I felt after a few days.
I'd sit outside under the pergola with a book and read a chapter or two of my book. Most days before I knew it more than 20 minutes had passed.
Some days it was cold and windy, and I really didn't want to go outside. But I rugged myself up with a beanie and a blanket, spending the time reading or watching my daughter play.
Other days were sunny winter days. My daughter and I would set out the picnic rug and eat our lunch in the sun, letting it warm our bodies.
Challenge yourself
I think taking up a challenge is a great way to mix things up a little. Get out of your comfort zone. You never know, you might learn a new skill or find a new hobby! And maybe even make some improvements to your life.
Some challenges you could try are:
drinking 2 litres of water a day
walk a set amount of steps or minutes per day
meditate or exercise every day
get some fresh air every day
I did Alo Yoga's Elements of Summer: 30 Days of Mindful Movement. My yoga abilities improved greatly in such a short amount of time.

Find ways to unwind
This year I have managed to read more books than I intended. Mostly because I had more free time. I actually got the point where I was sick of reading eBooks. So I pulled out a copy of The Hunger Games. If I'm honest, I was actually looking for Twilight…
But I am so grateful that my library has so many digital services as a part of my membership.
I also like to watch movies and television shows. But I am pretty picky about what I like to watch. I like action movies, so I decided to watch all of the movies in the Marvel Cinematic Universe. That provided me with entertainment for different 23 nights. After I finished those, I decided to move on to the X-Men series, which provided another 12 nights of entertainment. Perhaps I should look into the Bond films next?
My favourite television show, The 100, was about to air its last season. So in preparation for that, I watched the first six seasons again and read the four books that the television series is based on. Sadly for me, I am still waiting to see the final season.
My favourite easy to watch television shows are:
The Good Place
Friends
How I Met Your Mother
Sex & the City
Get enough fluids
I mentioned a few times before that I made it a goal of mine to aim for one drinking one litre of water a day, on top of anything else I drink. I started trying to build this habit back in August 2019, and it took me four to six months to start actively being able to hit that milestone of one litre a day.
By keeping myself hydrated, I put my best self forward for both myself and my family. I'm less irritable, get fewer headaches and know that I won't feel like rubbish the next day.
Make healthier food choices
We all know breakfast is the most important meal of the day. And I know I'm usually ravenous by the morning. But since working from home, I started skipping breakfast, instead of having a coffee around 10 am. Now I know this isn't a good choice, but it's still one I make quite often, even now.
There are a lot of simple swaps I've managed to make to ensure I am making better food choices, for my health and my future self.
Instead of sugary breakfast cereal, I choose vegemite on toast or oats with fruit. My daughter and I often share a 'snack plate' for morning tea. Lunch is usually leftovers or a pack of two-minute noodles with some added frozen vegetables. And for dinner, we normally have a combination of meat and four vegetables.
A snack plate normally consists of fruits like strawberries, blueberries and grapes, vegetables such as carrot or cucumber, cheese, pretzels and sometimes some chocolate poops (chocolate chips) or skittles.

Connect
Keeping connected to friends and family when it's cold out can be quite a challenge. I know I don't like to leave the house, but it's still important to try to make that connection. And, you never know who you might be helping when you reach out to someone.
Exercise
It feels like a no-brainer to mention exercise here. But I don't think this list would be complete without it.
You may or may not know about the wonderful endorphins that are released during exercise. They reduce the perception of pain and trigger a positive feeling in the body. Good vibes only, anyone?
And if you've got young kids at home, why not find a way to exercise with them? My favourite ways to workout at home are:
dance party
go for a walk
watch tv or read on the treadmill or stationary bike
workout video from YouTube
does housework count?

And if you're celebrating the holidays, it's even more important to look after your mental health during winter.